Ahhh guys! Im so sorry! I have been away for so long and now I will be away again. So much has been happening and now its coming to the end of summer everyone is busy getting on with their own lives. I havent been blogging as much because I've been either visiting friends/ family before our final goodbyes and preparing for my big move to University!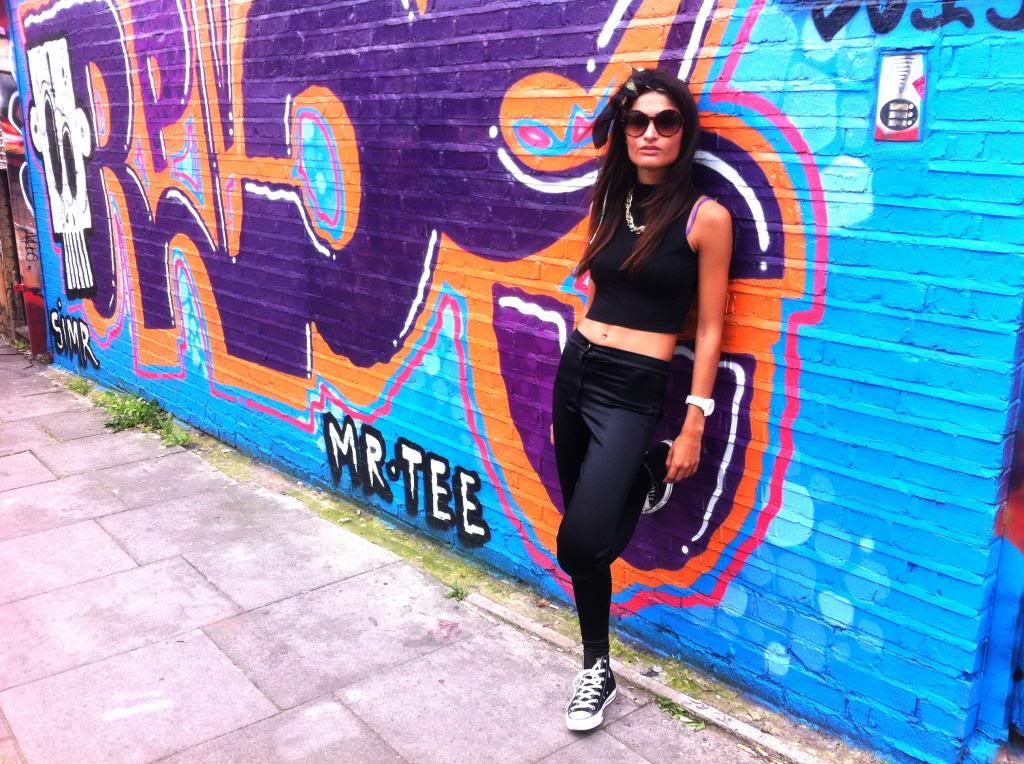 I AM SO SORRY!!!!
I have missed blogging so much but unfortunately I havent actually had that many outfits to blog about as I have mostly been running around in pyjamas and trackies as usual. Everyone knows im late for everything my friends always have to give me a fake time an hour earlier so I
will be on time... but it never works. So trying to be organized is a massive priority for me this year!
I'm sorry this post is so descriptive but I feel I owe an explanation and all my friends are busy with their own lives and jobs to earn money for their gap year or like me are going to Uni.
My boyfriend left today to go to Manchester and it was very emotional to say the least but also very exciting for him. I know hes going to absolutely love + smash it ! (and leeds to manchester isnt too far..haha)
So normally, I'd be outside trying loads of outfits for you but the weather has also been a negative factor. I definately prefer dressing for Spring Summer over Winter and Autumn as its easier to diversify an outfit whereas all black can get a little boring. BUT! London Fashion week this week has been proving me wrong as I am loving all the new 2013 trends; e.g. winter pastels, oversized capes/coats and of course plaid prints. It is so refreshing to see something other than faux fur leather jackets.
Anyway this outfit post was an absolute mess and done a while back when I was in Shoreditch with Ed shopping before we went to watch Arsenal Vs Spurs (see added selfies). Firstly the I forgot to charge my camera before I left so I managed to get a magnificent total of 3 photos before resorting to the wonders of my iphone 4... It was just a casual all black quirky outfit that was dressed down with both vintage denim jacket and headscarf.
I promise I will try and get another outfit post before I leave next week (ahhhh so soon!!!) but if you dont please continue to check the blog once Im settled in as it will continue. I honestly have not stopped so I cant tell if im excited or nervous for starting a new leaf but I will let you all know!
Once again sorry for such a poor post after such a long wait!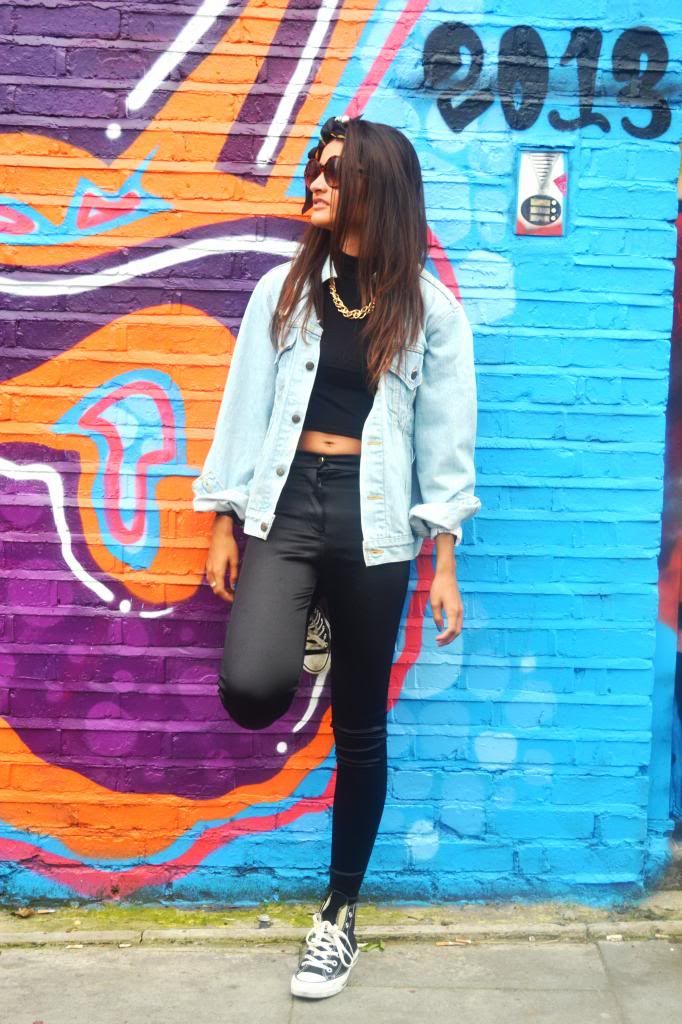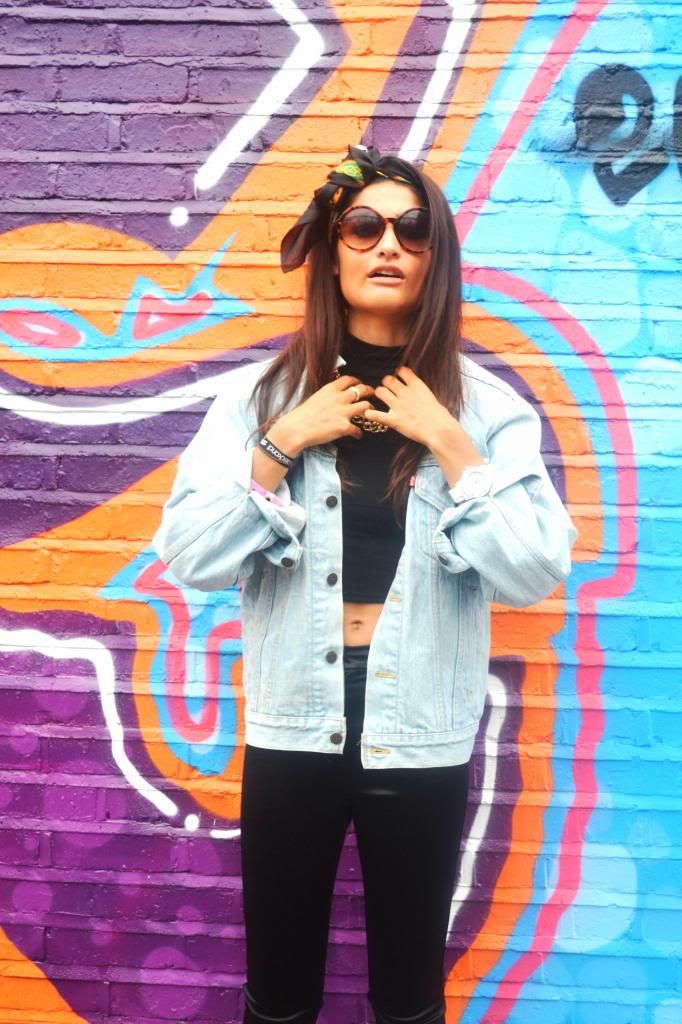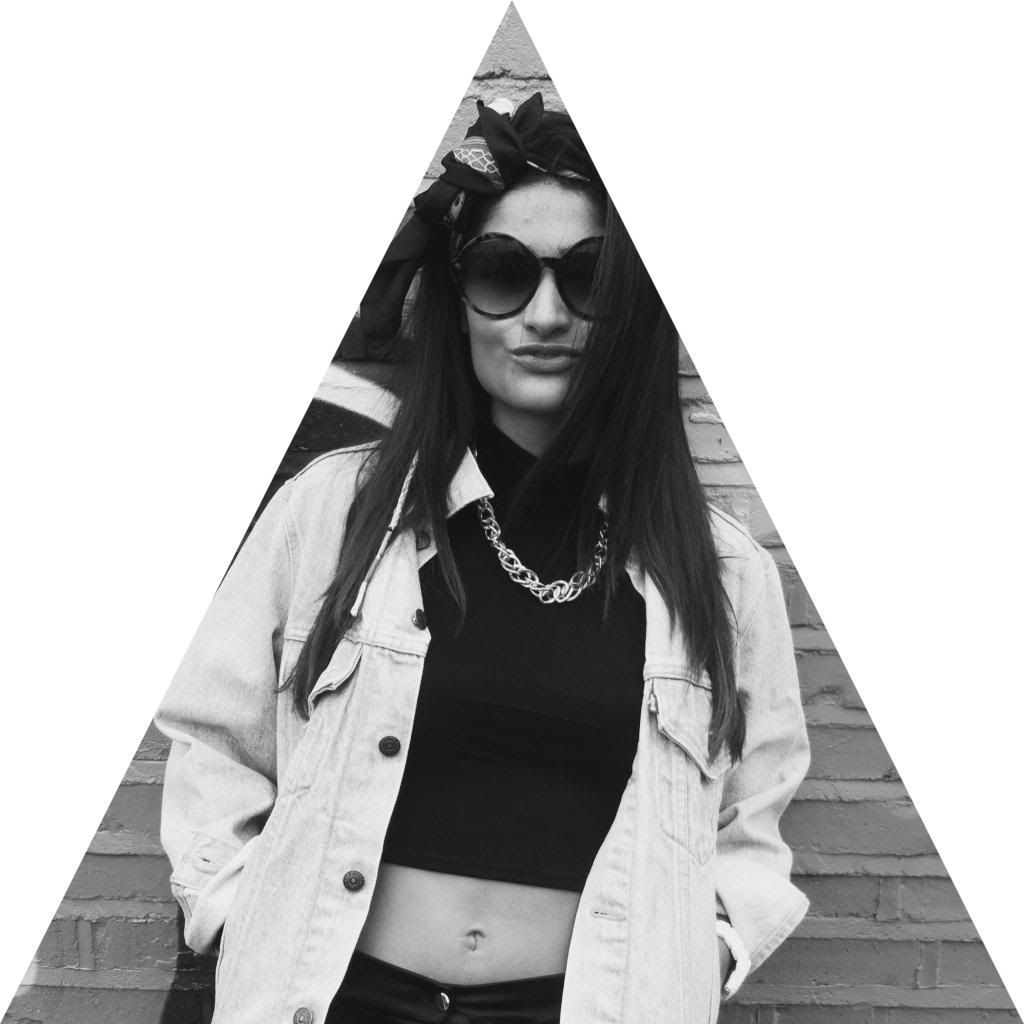 AND now my photo editing isnt working! This blog post just doesnt want to happen!!!!!
I promise the next one I myself will be more calm and collected and this will look and sound better rather than this actual mess.
So dissapointed with myself but I needed to contact you even if its quite frankly.... shit.
Also Styling,
Shoes - Black Converse High Top
Leggings - Tube Shiny High Waisted Ebay
Top - Polo Top Ebay
Chunky Chaaaaain - H&M
Denim Jacket - Vintage C/O BLITZ!
Headscarf- Vintage C/O BLITZ!