As previously mentioned I was lucky enough to witness some of the most creative talent in the fashion technology industry at FashTech's event on Wednesday June 18th. It was refreshing and inspiring at the same time. After seeing so many amazing ideas, I came across one that I truly connected with and that I feel will strongly push in the market, for theres nothing else like it!
Wonderluk are a 3D inspired jewellery company based in edgy Shoreditch that use 3D printing technology to produce some amazing staple pieces and even shores for us like-minded 'Wonder Women' of the world. 3D printing has transformed their relationship with fashion as it has with mine after seeing such amazing pieces.
I was so inspired that I bought the 'Web Ring' a dainty ring that is available in eleven colours with a turnover period of a week from sale date. I am absolutely in love with this ring as theres just nothing like it, its mesmorising!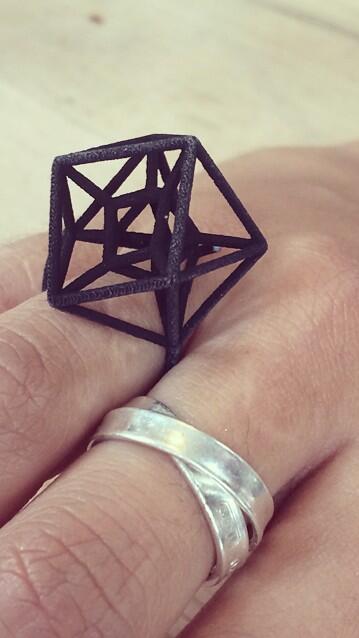 This is definitely an 'off the edge' brand and one to watch in the future. Check out their website - here!
Plus Andrew and Roberta, creators of Wonderluk, are such vibrant and unique individuals that really differentiate this product to make it artistic and influential as Fashion Technology.
I know I already have my eye on the 'Tubes Ring' in White for my next purchase!