Who says you cant wear black and white in summer? Everyone LOVED the monochrome Spring 13' trend so why cant it continue into Summer and rock the boat of steryotype-ism. I love this dress and saw it on Missguided and found myself at the checkout of Paypal in seconds. Its really fun and adds everything to the sports luxe trend thats also a real fashion statement right now.
I even teamed it up with a chain for a bit of 'bad gal riri' style and a snapback to finish the look. The shoes however could have been converses or vans but the weather in Spain (when I took these) was far too sweaty for that! Sorrryyyyy, your probably getting bored of them by now. My nan wont let me wear them as she thinks they are too 'foreign' looking...where Im not quite getting how she came to that conclusion haha.
Sorry the posts have been a little irregular. Ive just found out that....I GOT INTO UNI!! So as from September I will be a LEES FRESHER. Im so excited but Im freaking out as in I cant believe how nervous I am at the same time! I dont feel that I look or act old enough to be in Uni!! EEEEEEEEEE!!!
p.s. I'm loving all the support the blog is getting ! Keep it up to see more posts from yours truly!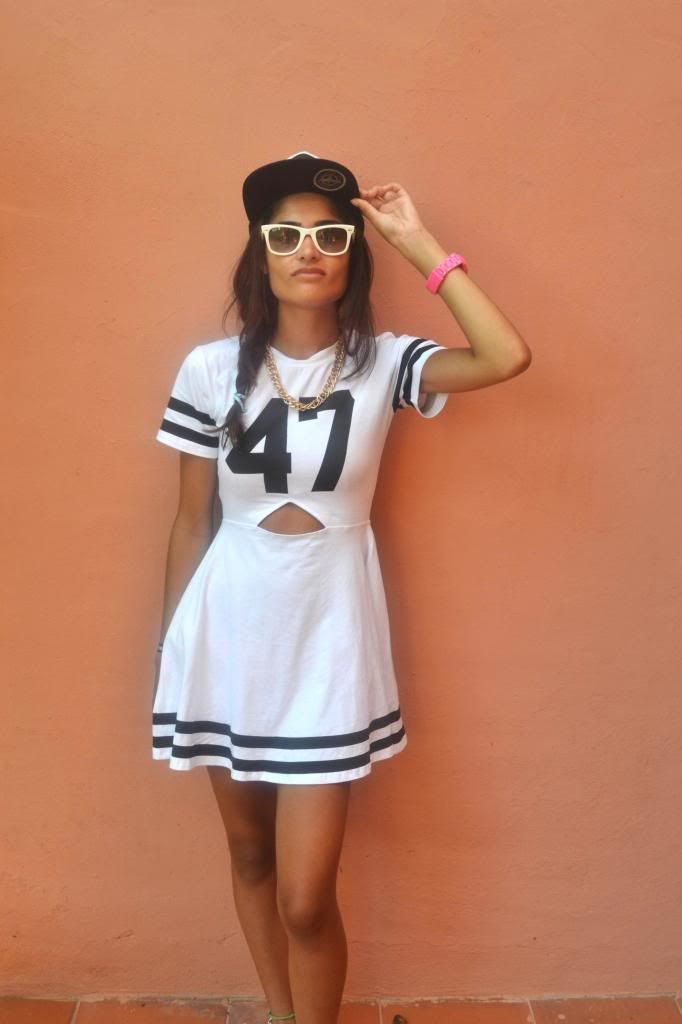 I
I am also styling...
Flatform Sandals - Zara
Sports Luxe Dress - Missguided
Chunky Chain - H&M
Snapback - Boy London