You may be wondering why the title is finished. If your thinking finishing my blog then I'm not don't worry - I am just finally finished with the Spanish outfit posts and I can get back to clothes adapted for the weather of the UK which as I write this is ultimately shit. Its raining, miserable and damp. A stereotypical English summer it seems..
So when doing this post I am so depressed!!! I remember taking these photos at 8 oclock in the evening actually dying of heat whereas now Im in trackies and a wooly cardi! FMLLLLLLLLL
In regard to this outfit, I've worn this skirt to death but I'm in love with everything about it including the colour the length and the pleats. You can make it edgy by adding some studs and a bandeau to create a girly rock look or you can make it sweet and feminine by adding sparkles and a short jacket. This look is quite simple in the way its relaxed and breezy yet still acts as a small statement with the large belt piecing the top and skirt together.
Hope you Enjoy the photos!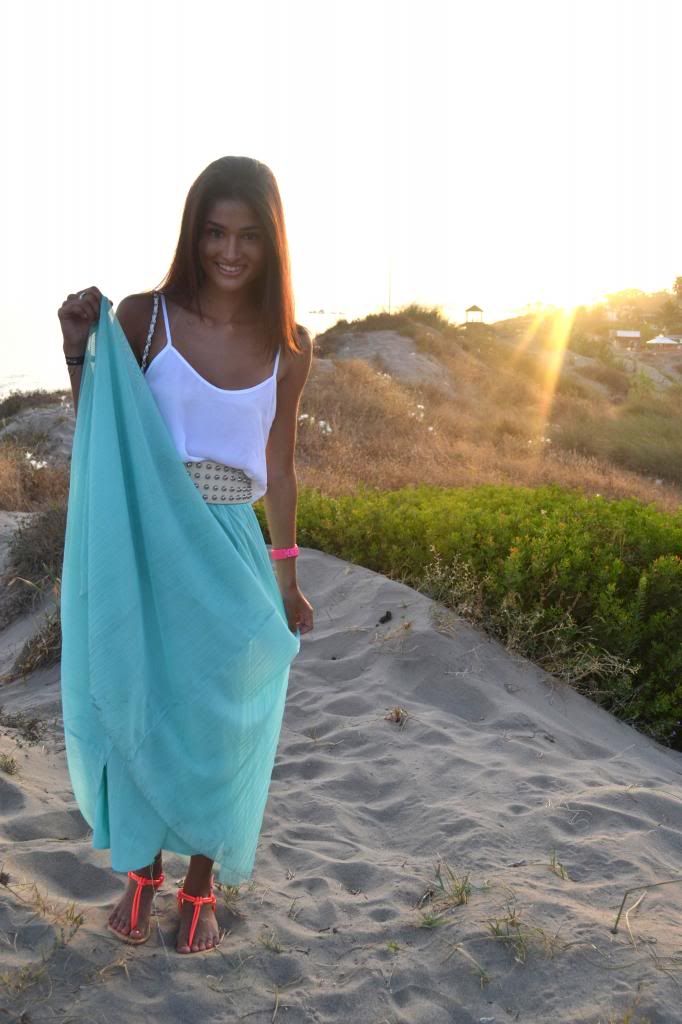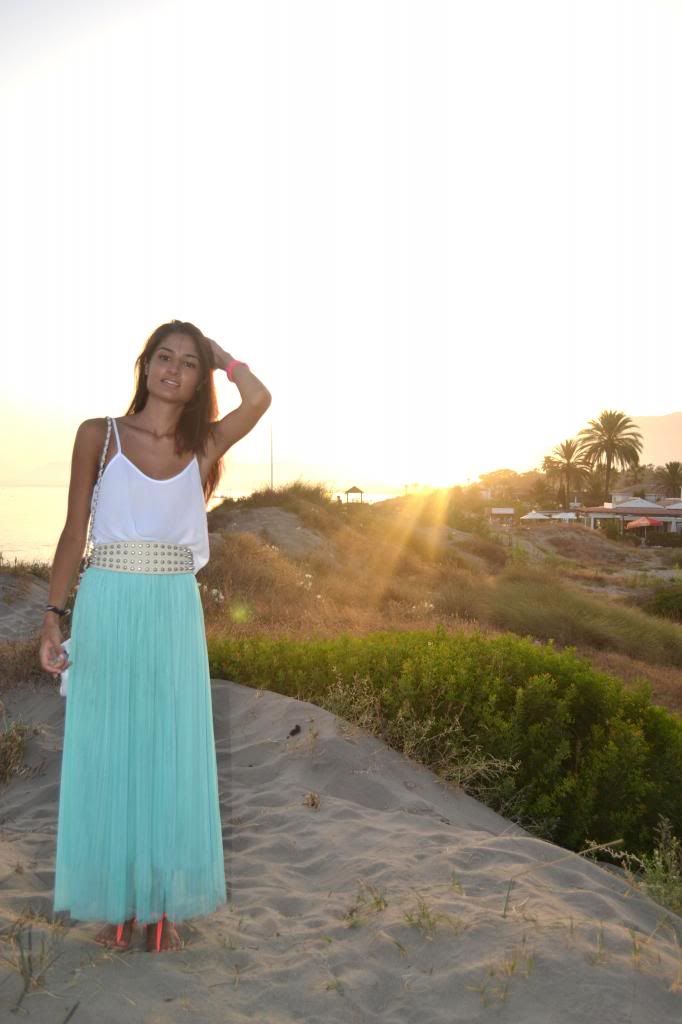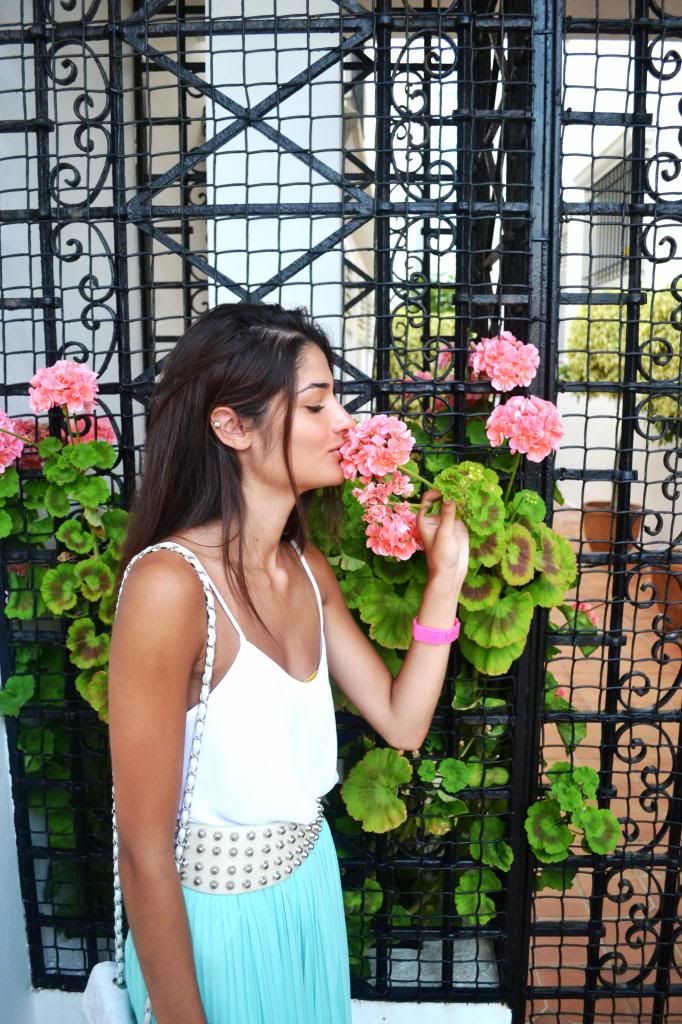 h
Also styling...
Neon Sandals- Office
Mint Maxi Skirt - Oh my Love!
Studded Belt - Zara
White Crop Cami - Topshop
Channel Bag - Fake