Hola!
Right now as I write this I'm in mega depression from Marbella Blues. I just miss it so much!! Even when I'm writing these posts which makes me all overly excited to show you just small snippets -it saddens me (cue violins)! I just wish I could be back so much but hey ho L.I.F.E . G.O.E.S .O.N.
This is a quick post I did before going for a cute dinner in Marbella old town.
I love wearing hats with outfits you wouldnt expect as its such a breath of fresh air and adds an ''edge''. Pluuuus, these wedges are my absolute babies! I try and wear them as much as I can so sorry if you can see a few marks emerging, though I have to admit they are not the comfiest - so a sitting down candlelit dinner in these was perrrrfect! I've even added a small photo of the real thing haha!
Enjoy the photos and see if you can spot my cornrose! (My friend always does it for me when I ask and so I thought I'd get some semi permanent by a professional on the beach and they looked siiiiiiick. It was like living my alias/ double life!)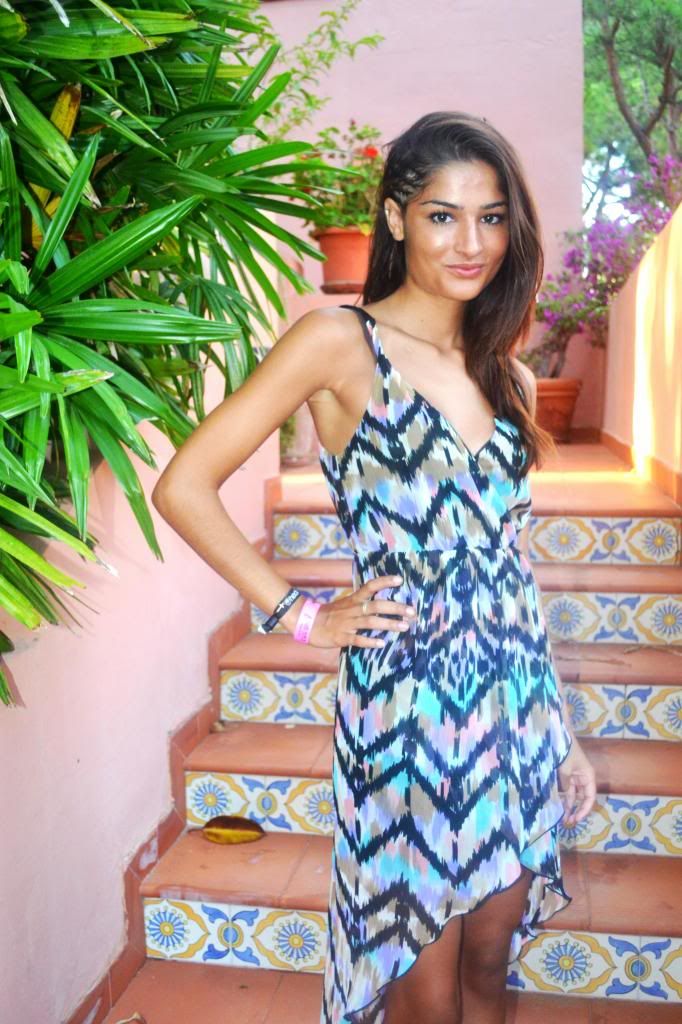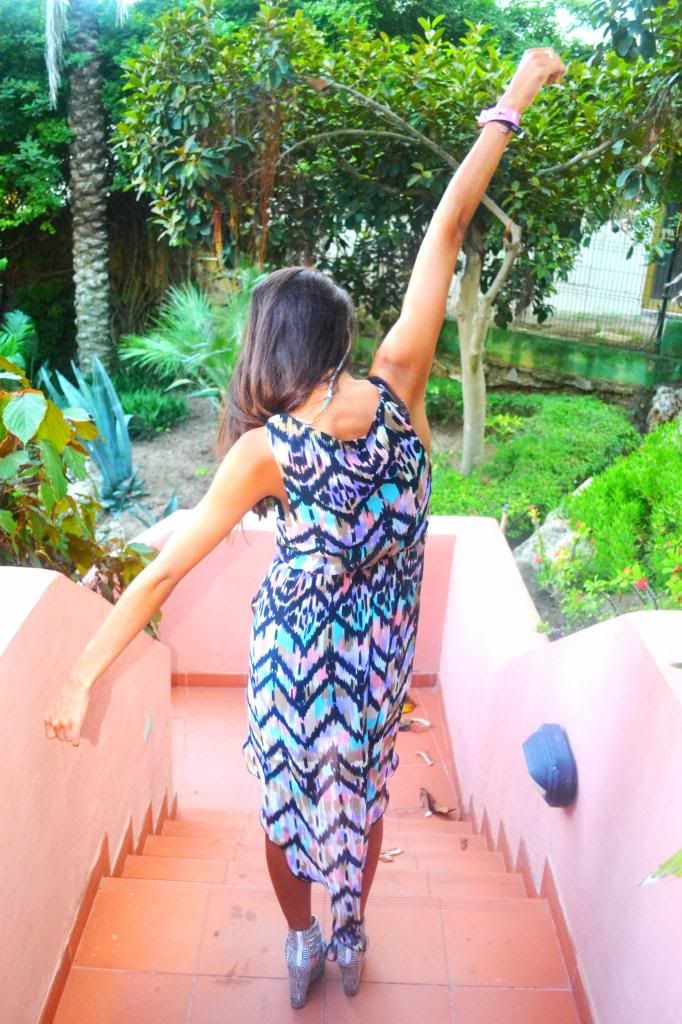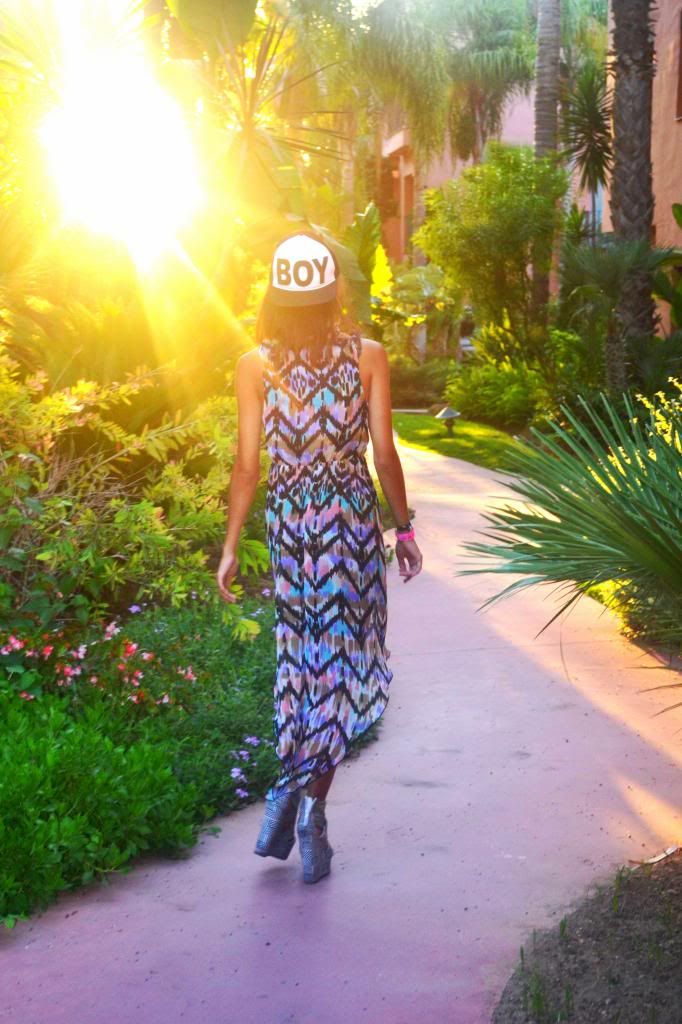 h
Hope you guys like the outfit collaboration! Sorry I'm not wearing the hat at the dinner, my boyfriend depserately needed it to cover his over grown jedward huuuuuuuuur!
P.S. I KNOW dypdye/assymetric is so last A/W but I love this dress I feel like such a mermaid and its longer than usual at the back for clothes of its style. This is a really special dress and always a headturner. Plus the print on it is something else.
I'm styling...
Aztec Wedges - Asos
Assymetric Dress - Bershka
Watch - Toy Watch
Mesh Snapback - Boy London