I'm not really sure why its taken me so long to dare out into African Prints. I've always loved them but thought that they would just look ridiculous on me and that I didnt have enough confidence to pull it off. HOW I WAS WRONG.
Wearing them made me feel so bold and they were so ''out there'' I can't wait to branch deeper into this ever in fashion trend. I bought these trousers from Zara (actually my mum made me buy them) and they are just f***** sick. They are so comfy flattering blah blah but the colour and print is so good for someone like me who's not very good at dressing A/W! As I could pair them with a chunky dark knit without looking so boring, you know?
Anyway please let me know what you think !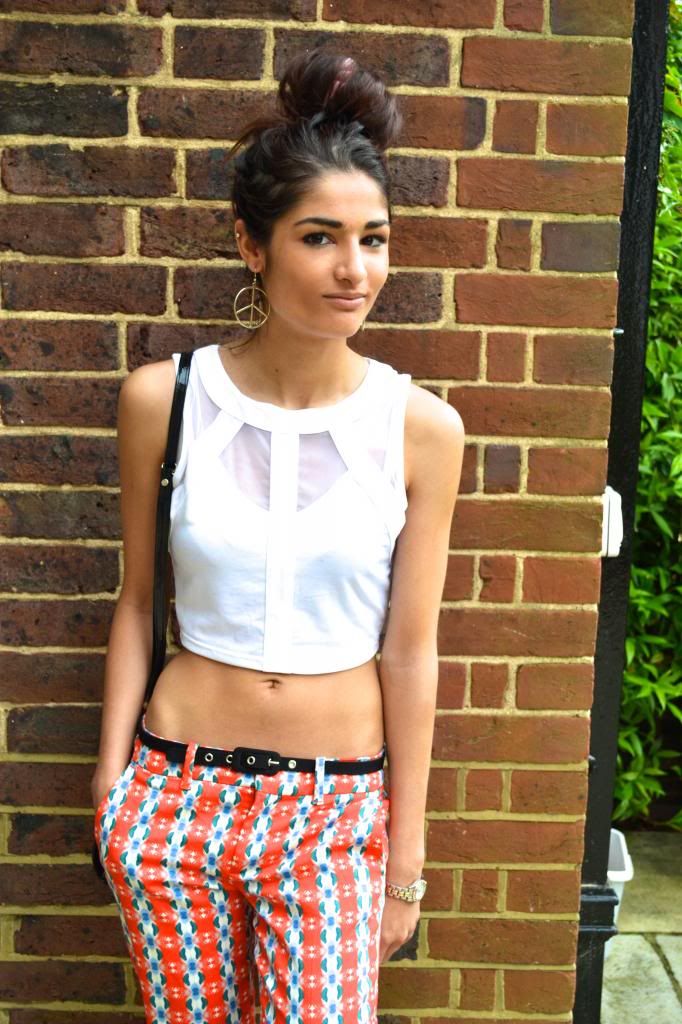 Okay so they arnt really that 'African Print' but just printed. I really liked the belt addition in this but If i was going for a more relaxed approach I would probably take it off with a white tee half tucked in half not.
Sorry about the pissed off look.. I have no idea why?! haha
Hope you enjoy this fantastic weather the UK is getting and wherever else in the world you are!
I am styling,
Shoes - Zara
Trousers - Zara
Top - Missguided
Patent Bag - Charity Shop
Peace Earrings - (my mums...)
Belt - Random
***PINK SOCK IN HAIR SEE MY ''EXTRA'' PAGE FOR EXPLANATION***