Yoo,
Wow, Im so so surprised about the number of page views this weekend! I really want to apologize for lacking outfit posts as it has been far far too hot (27 - ah-ma-zing!!!!!) and so I've been way too sweaty to take photos (niceeeee and feminine oohh yehhh..)
But anyway I have been wanting to post this outfit for ages - excuse the cringe name! This skirt (although a little bit on the large side) is so cute! I saw it in Miss Selfridge and had to get it, unfortunately they were sold out of my side so I quickly found myself pressing the big blue ''buy now'' button on Ebay! I love it so much! Cant stop wearing it, its just so nostalgic and reminds you of you childhood, right? Whenever I wear this I actually feel so cool and like such a kid - ....lol.
Took this picture just outside Hyde Park Corner in front of these two huge beautiful doors in London - kind of colour contrast..kind of. I didn't intend to wear the hat but it was a sort of spur of the moment kind of thing and I thought it looked alright, what do you think???. No doubt you will definately be seeing more of this hat in outfit posts to come.
Thanks for reading once again and show your support by following me on Bloglovin' or tell your friends
Hope your enjoying the weather as much as I am but if you live in London I feel for you majorly and If your thinking of using the underground.
DONT
(haha). Unless you have a death wish.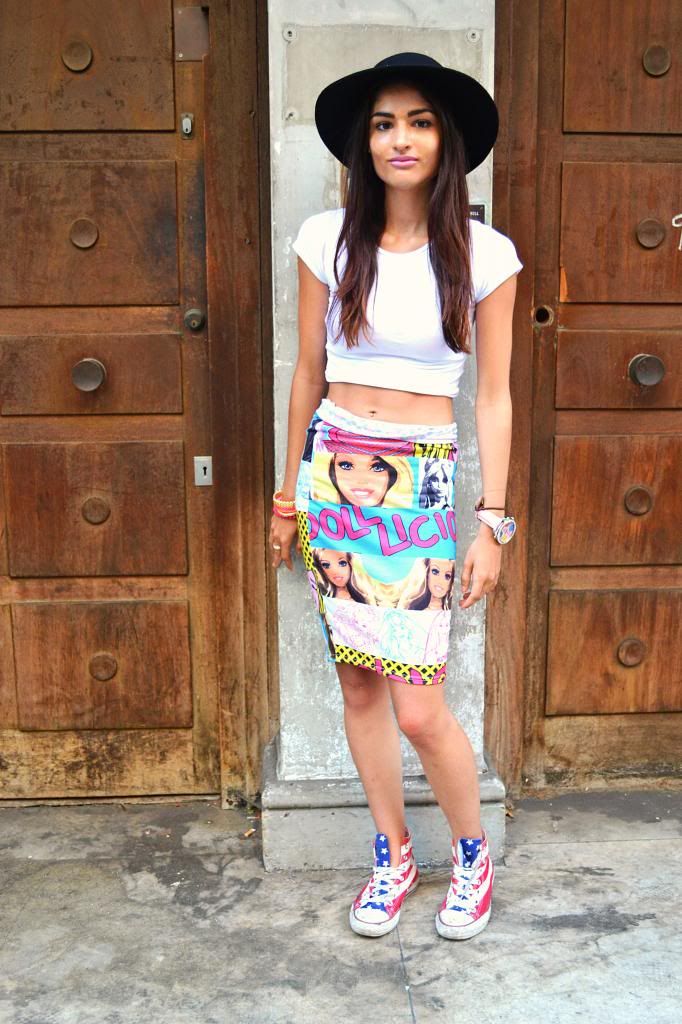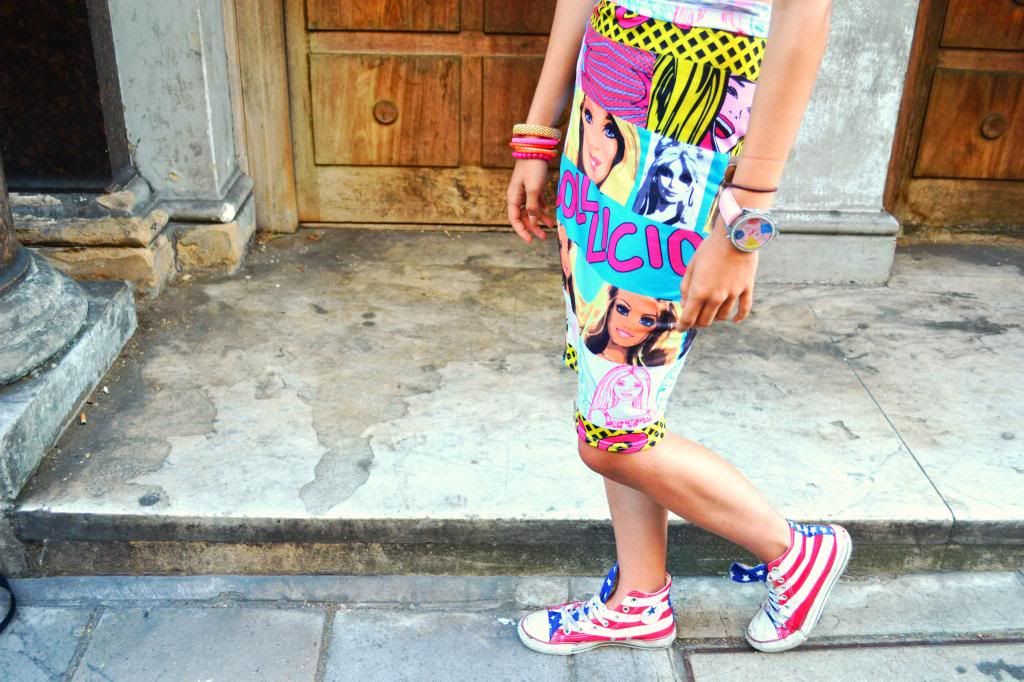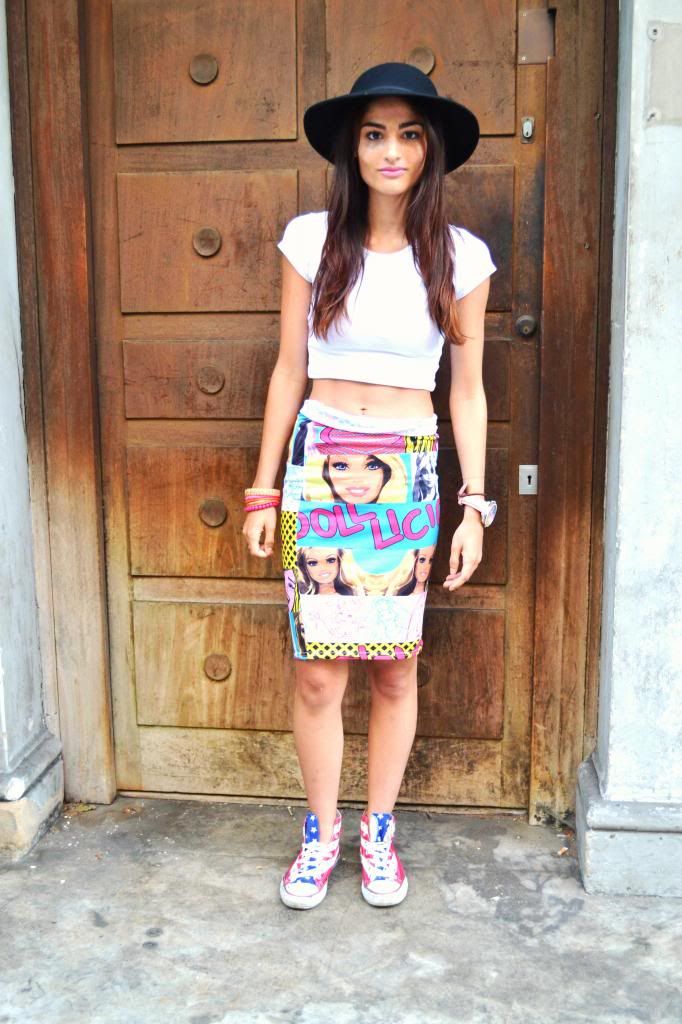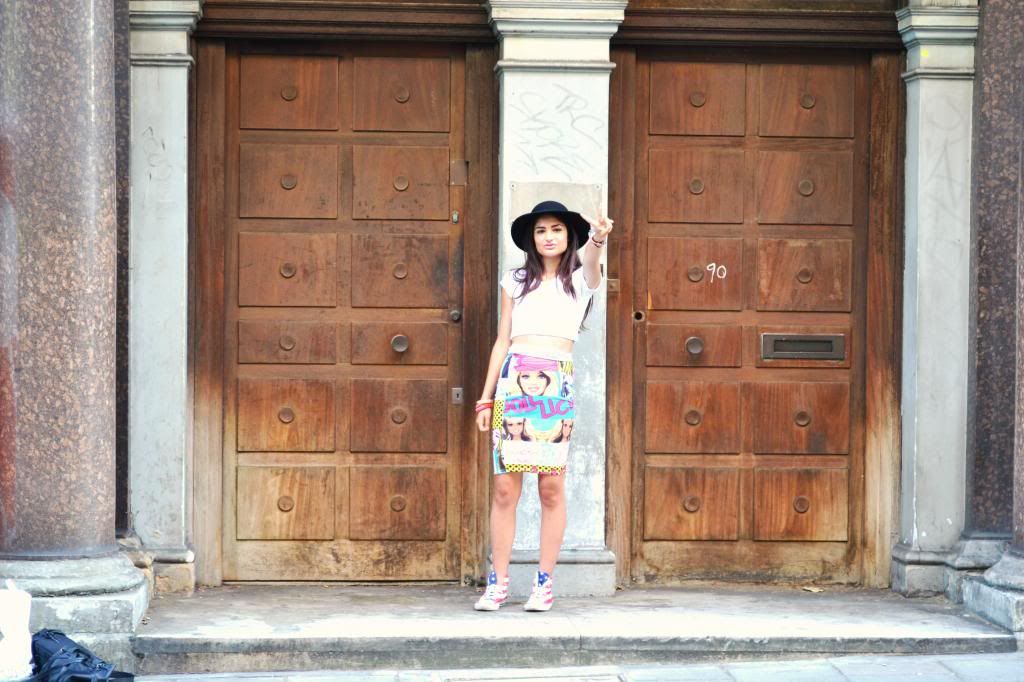 I'm also styling...
Shoes - American Converse (China shamefully)
Barbie Skirt - Ebay
White Crop top - Ebay
Big Pink Watch - David Beckham look-a-like
Neon and Gold Arm Candy - H&M
Hat - Topshop
**PLEASE CHECK MY DAILY INSPIRATION PAGE FOR SOME LOVELY PEOPLE WHO LET ME PHOTO THEIR OWN STREET STYLE IN AND AROUND COVENT GARDEN TODAY - HERE !!!**