I know I said I had loads of outfit posts to show you when I went on holiday which is Thursday (fyi) but I don't think I could wait that long before squeeeezing an extra outfit in and writing as I find it so therapeutic.
The problem is..I had no-one to take the pictures
so I had to resort to asking my Mum. It didn't go very well but at least she got a few photos of the outfits. So please don't be alarmed for future photos to come as they will be of a much better standard and varied backgrounds in Spain!!!
The weather here since being back has been a bit iffy to say the least - standard U.K. bi-polar as ever. To be honest I pray for it to be sunny as thats mainly where all my outfit ideas spring from so when quickly taking these photos I was lucky that the weather was on my side.
I love dungarees and have been wearing them ever since I was 14 before the big trend came in last year. These are my first and favorite pair so that's why they may look a tad on the small side, they are really great because of the style on the front and back - so you can really mix it up with the straps and it will alsways look different from the back as it isnt the same design of one block of material. Not to mention they are perfect for the festival season and also cute on dates etc.
The best thing about dungarees is how many different ways you can wear them, one of my favorite bloggers Kavita from ''Shewearsfashion'' did a really informative article on its varied approaches that shows they dont look the same every time. Moreover, for another seasonal look you could wear a high neck long sleeved top for an A/W take. I will definately attempt to do this when the temperature starts to drop.
Originally I was going to wear the dungarees with another ruck sack (smaller leather tassled) and high top converse in black but I thought this look was so much more summery and fresh - teamed with the larger style aztec rucksack and opened toe smaller flatforms.

Dungarees are my all time essential for traveling and not only festivals. I love wearing them in airports and walking around hotter countries giving an already retro feel with these 90's take sunglasses - which may look a bit wonky considering the amount of times I've sat on them.
Once again, sorry about the poor quality/backround these were really quick and rushed and I just wanted to show off my tan and communicate with you guys once more before I go away !
Hope you like the outfit,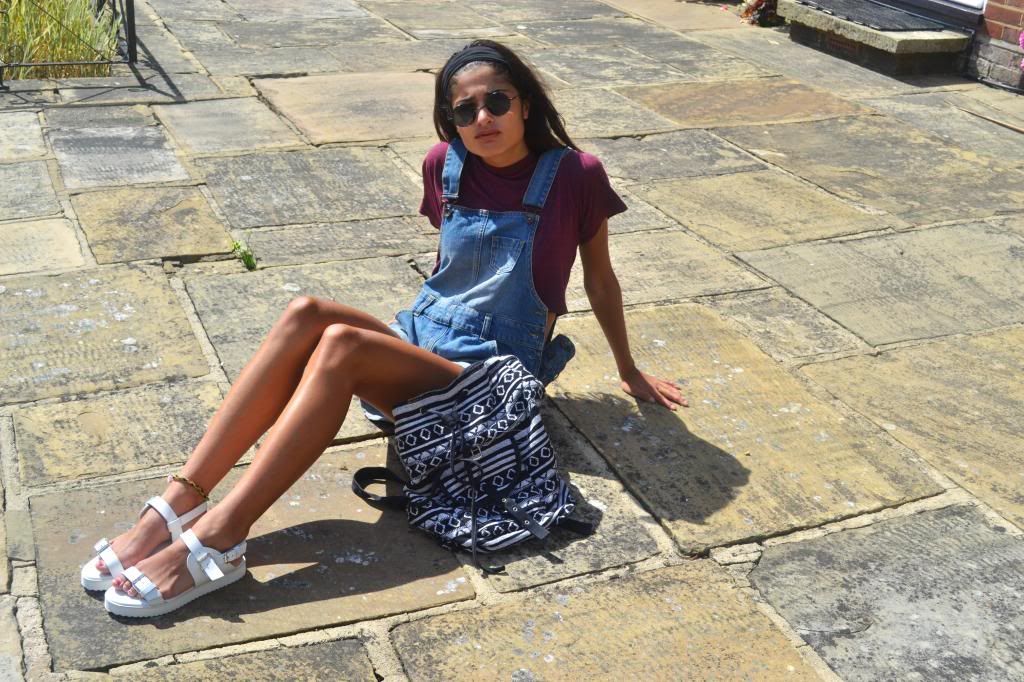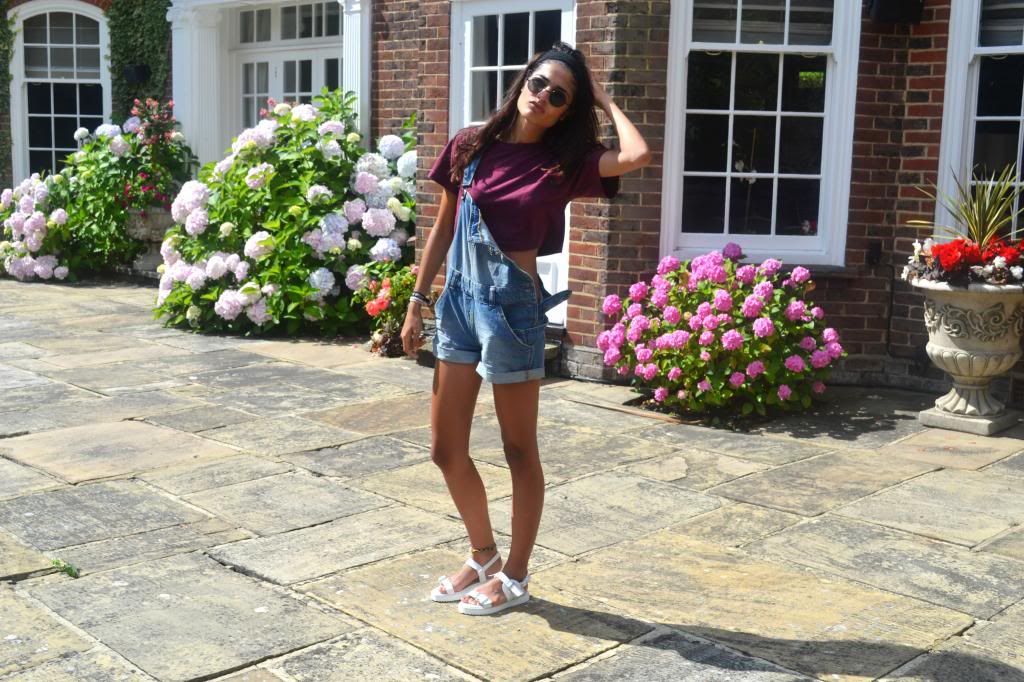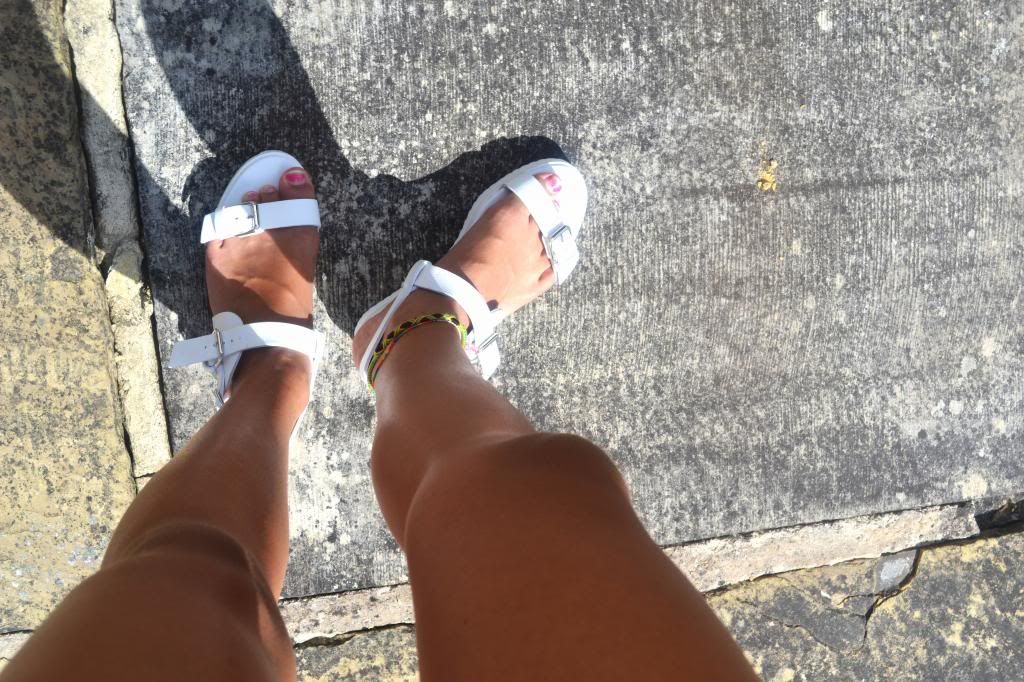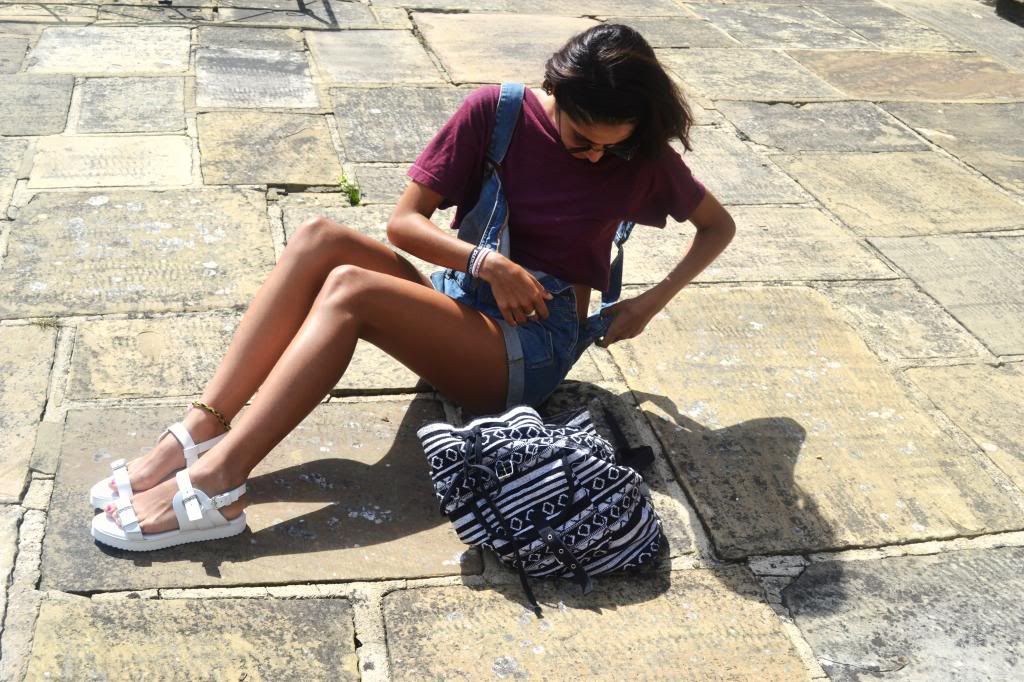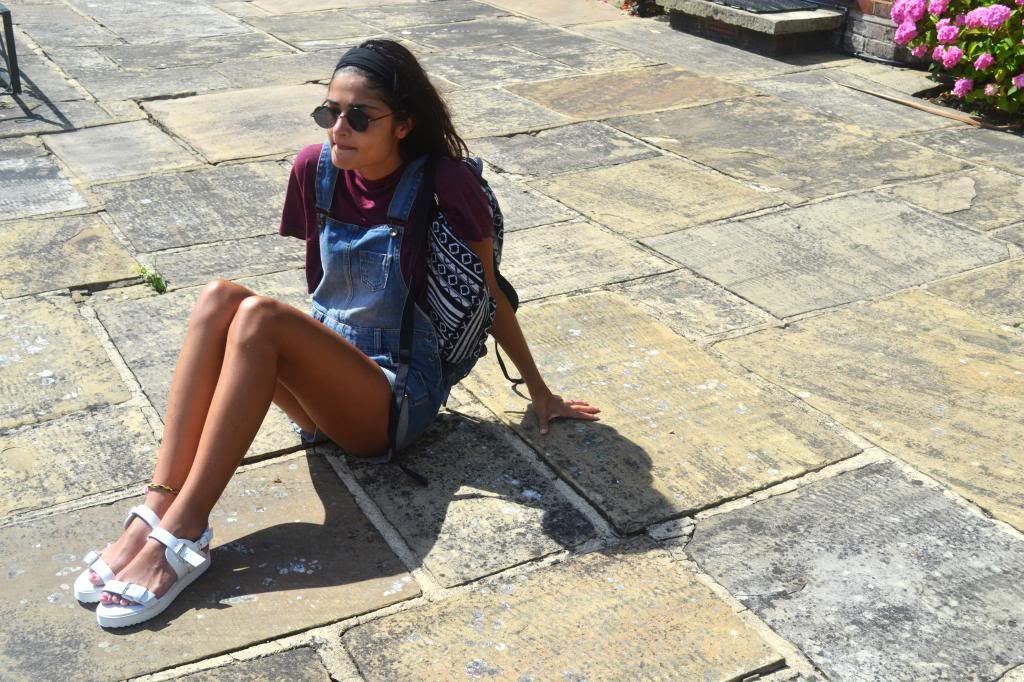 O
Oh yeah.. please excuse my rank feet. I've been saving for a pedicure for just before I go away so please dont judge!
Also Styling...
Flatform White Sandals - Zara
Anklets - Beach Sellers..haha
Dungarees - Asos
Burgandy Crop Top - American Apparel
Aztec Rucksack - Topshop
Retro round small black sunglasses - Ebay
Black Headband - Boots