Hey Guyssssss!
Woww, blogging feels so weird after my holiday. I feel like I've forgotten everything! I'm sorry I've not been frequent with posts as I've been away with my girlfriends in Greece and after that my trip was extended for another couple of days to Portugal by my mum! I feel so lucky and it was a nice recovery time too (fully needed). I had such an amazing time away and although I was sad to miss the remainder of the English heatwave, holidays always remind me to broaden my horizons. Im a fanatic about traveling, like literally obsessed. I will go absolutely anywhere as I love discovering new places and trying new things, especially food (different cuisines are for sure my thing). Everytime I go away I always want to run away or start a new life in that country and if anyone knows me they will know how much I hate the UK at times. Seriously, I cant wait to explore and live in a different destination and if I could do it now I would...just counting the days!
BUT .. before that I have to tell you that I'm going away for another relaxation/party time with my boyfriend next week to Marbella where this time I will be taking my camera and a fully packed suitcase...15kg limit to Greece was ridiculous!
I cannot tell you how excited I am to take beautiful clothes and dress up everyday and night, its going to be such a relief! Ahhhhhhh!! I cant wait to show everyone and anyone whos a frequent reader of my blog the new outfits and of course my tan which can not be seen in these photos as they were taken before I went away. I'm hoping It wont all peel before next week as im starting to become like some sort of creep snake.
So much is happening with my life right now and Im nervous and excited to see what will happen!!!
So this post is just a casual quick one, some may have seen it on my lookbook - Here. My style is all about being comfortable and this girly yet tomboy-esque appearance was a great way to go.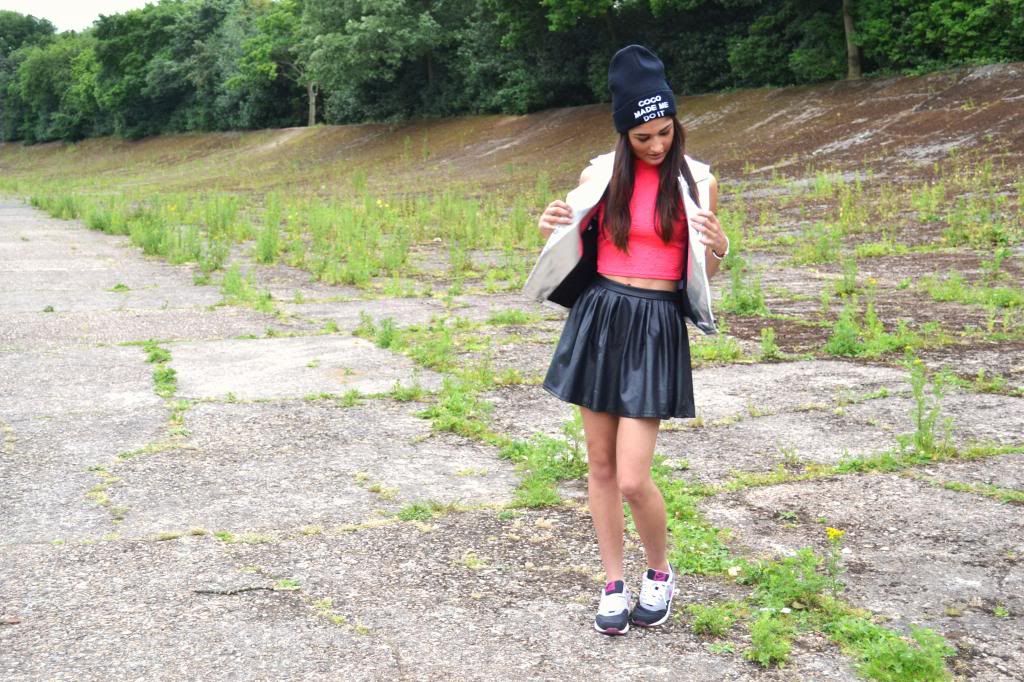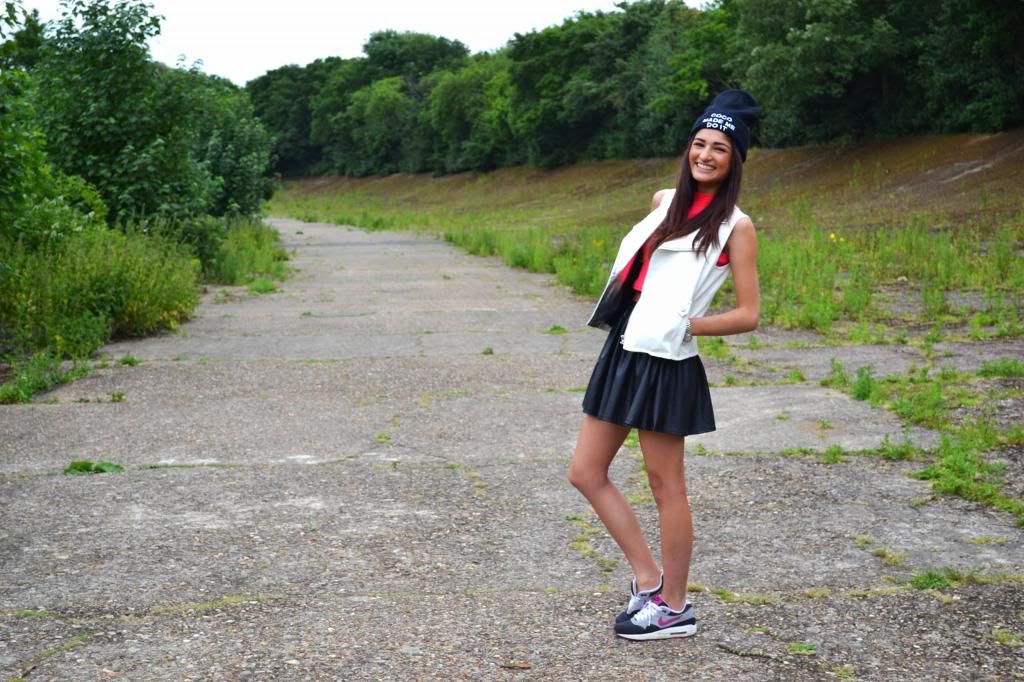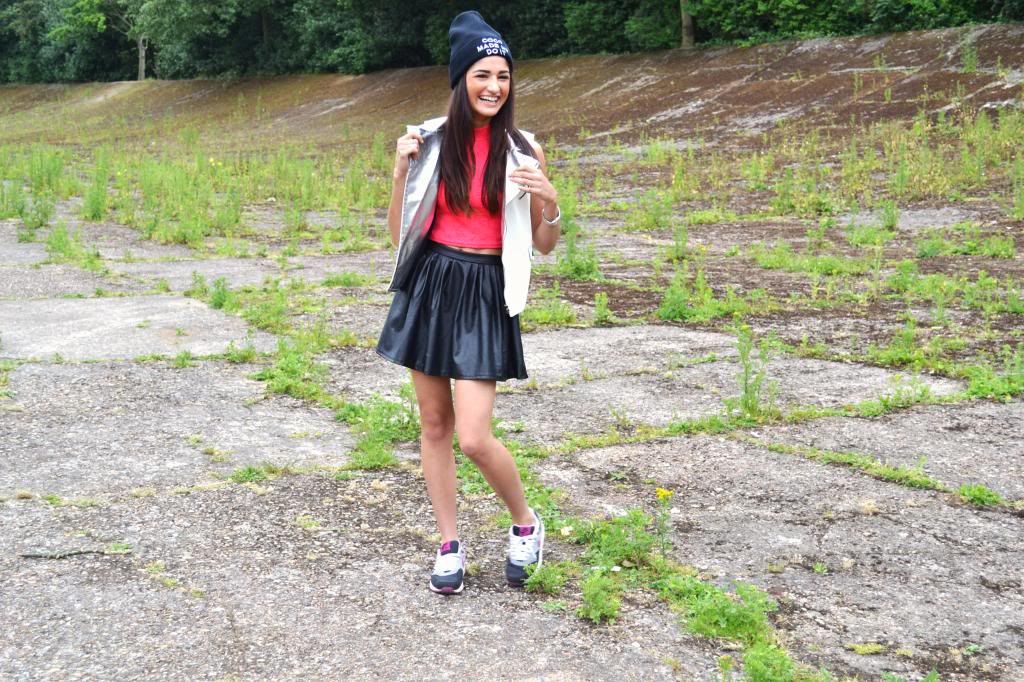 I
I look way too happy and smiley in these photos as I took them with one of my best friends.
My favourite things about this outfit would have to be the nike air max's (obsessed) they make the most simple outfits so much cooler so they are one of the easiest things to wear.
I also really love the waistcoat with its metallic collar it definately makes an outfit stand out ten times more.
Also styling...
Shoes - Nike Air Max
Leather Skirt - Ebay
Pink High Neck Crop Top (patterned) - River Island
Metallic White Leather Sleeveless Jacket - Wasteland
'Coco Made Me Do it' - Beanie - Ebay
Keep on look for new posts before I go away ! There might be the odd few!